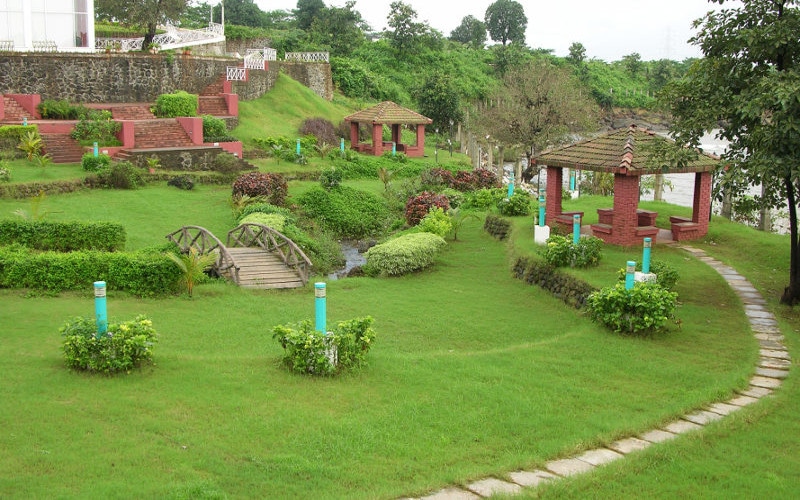 If you're living in the financial capital of Mumbai, your work life could become a little hectic because of the fast paced lifestyle. Although the city is home to some of the best tourist attractions, in order to truly unwind from your busy schedule it's important to visit these specific places around the city. Let's check out some of the best ones.
Mumbai's work culture is characterized through skyscrapers, lofty offices and clogged roads, where people spend the majority of their waking hours in or around their cubicles. However, being an important city in the western coasts, Mumbai is known for some really fascinating tourist attractions. Whether in our around the maximum city, these tourist cities are in perfect for unwinding from a busy work schedule. Let's take a look at some of these amazing places near Mumbai.
Indore – Considered the biggest city in the state of Madhya Pradesh, Indore is situated on the banks of Saraswati and Khan rivers. Indore is often supposed to be one of the best planned city in India. The city showcases rich history and city architecture along with leading the educational and industrial enterprises in Madhya Pradesh. All in all, Indore is a fantastic city to to explore some interesting places like the White Church, Pipliyapala Regional Park, Central Museum, Patni waterfalls, Lal Baag Palace, Gomatgiri, Ralamandal Wildlife Sanctuary and Rajwada Palace. Being in close proximity to Mumbai, Indore is a great place to step away from the crowd and explore a different culture and history. You can easily get Mumbai to Indore flights to reach the destination.
Pune – The city of Pune is considered to be second largest city in Maharashtra and though you might think that it carries the same characteristics like Mumbai, it is nothing like it. Infact, if you go by what the locals say, Pune is often touted as the cultural capital of the state. If you've stayed in Mumbai for a long time, the fresh climate and green cover of Pune along with its great cultural scene is a place you need to visit in order to break free from a busy work week. The city perfectly combine its rich history with modernity and never fails to keep you entertained. Pune is the home to several national and international cultural and musical gigs, thus you'll find a cosmopolitan culture in the city (good for you, if you like meeting new faces). Apart from the fun-filled evenings, you can enjoy the UNESCO certified World Heritage Site, Western Ghats. Other famous tourist spots include Shivneri Fort, Aga Khan Palace, Parvati Hill, Rajgad Fort, Lal Mahal, Raja Dinkar Kelkar Museum, Peshwa Udyan Zoo and Osho Commune International.
Mangalore – This coastal city is often touted as one of the cleanest cities in the country. Mangalore today, is not just a major tourist spots but a significant business hub in the southern part of the country. The city is famous for its breathtaking beaches, ports and multicultural society. Mangalore's history has seen the rule of several kingdoms such as the Kadambas, Chalukyas, Rashtrakutas, Vijayanagar empire, Portuguese and the British. If you dig deeper in its history, even Arabian traveler Ibn Battuta mentioned the city's name in one of the journals from dating back to the 14th century. Today, you can surf the waves, soak the sun and visit its historical structures for a totally refreshing experience.
In case you're not living in the city of dreams and wondering how to reach Mumbai to explore these fantastic places, you can find several trains, flights and buses to help you reach the place.