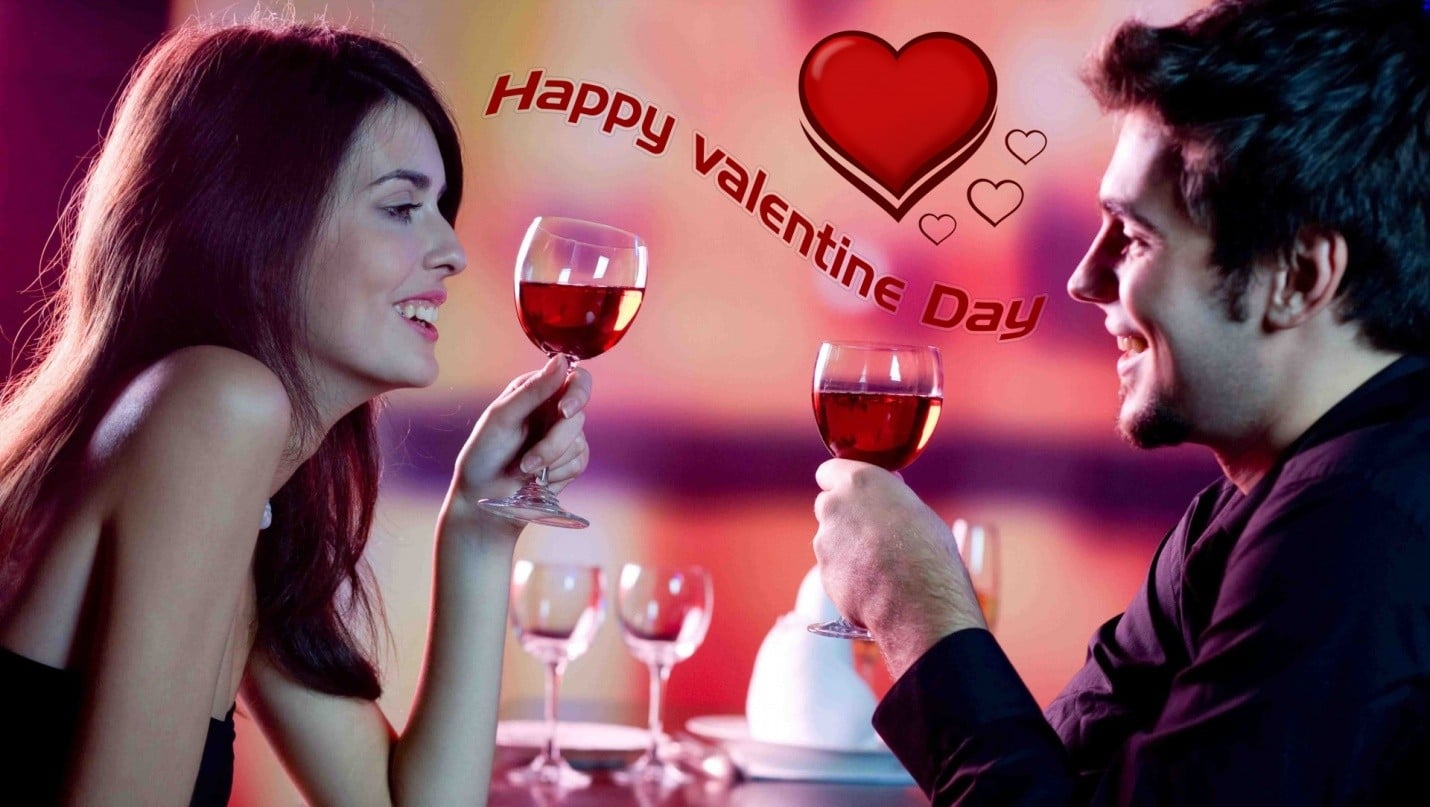 Guide to a Fun Filled Valentine's Day With love, from your Valentine!
This is how we sign off a letter written to our beloved. The name Valentine is synonymous with "loved one" and Valentine's Day is a festival of love and romance.
When and how Valentine's Day began to be celebrated as Cupid's Day, has an interesting story. St. Valentine was a catholic Saint, who lived in Rome in the 3rd century. He went against the king's wishes and got the Roman soldiers married in secret ceremonies. He was jailed for this act and came to be known as the messiah of lovers. Finally, he was executed on February 14th because he wrote a letter to the jailor's daughter and ended it with, "from your Valentine." These stories about St. Valentine are legendary, and he has been hailed as the symbol of eternal love.
Ever since then, we celebrate Valentine's Day on February 14th as a day of romance. Though it is not a holiday, this year we are going to be lucky, because it falls on a Sunday!  So, we have got a long weekend to celebrate this special day with our special ones.
 Many of us celebrate love for our partners on this day by exchanging cards, chocolates, letters and Valentine's Day gifts. It may sound clichéd, but teddy bears, red roses, heart shaped balloons and chocolates and pink candy rule the gift list. We start planning and preparing for this day weeks in advance and scout the markets for best presents for Valentine's Day.
Along with the fancy dinner and exquisite gifts you bestow upon your partner, you can add a personal touch to your day of love by any of the following ways-
Begin the day by watching the sunrise together. Holding hands as you watch the sun ascend in all its glory in the quiet and silent morning hours is the perfect way to start the day.
Back home, cook up a breakfast together with his favourite filling of sandwich and her favourite blend of coffee.
Time for some romance! A sensuous bath with your partner sounds exciting. Add some exotic aroma oils to your bath and feel the love in the air.
Go outdoors and soak in the sun. Meet up with family and friends and don't forget to carry some gifts for them.
You can plan some treasure hunt type of game at home. Each has to look for a treasure with the help of a set of clues. On solving each clue, you get a hand written love note. The final treasure would be the Valentine's Day Gift, which you had carefully chosen for him/her.
The value of something increases when it is shared. Spend a part of your special day with those who live alone, send some goodies to an orphanage or flowers to the sick. It will make them smile and earn your blessings.
Candle light dinners are lovers' choice for an evening out together. Nothing can replace the soft music playing in the background, the dim light, delicious food and that smitten-by-you look.
At the end of the day, snuggle up with some romantic comedies. The comedy will pipe up your mood and the romance will chart the way for a fantastic night.
Hope you found your idea of making this day special!