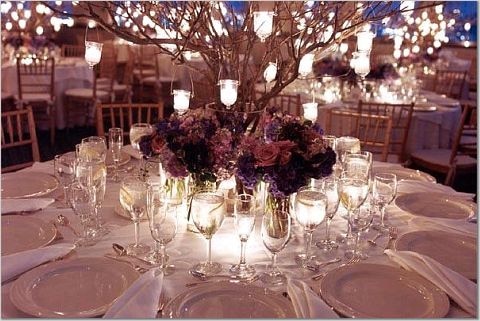 The centerpieces at your wedding offer a fun way to express yourself without spending a fortune. There are many different designs out there that are considered "traditional" choices, but there really aren't any rules for how to put together your centerpieces. However, most couples want to do something creative without spending a tremendous amount of times, effort, or money, so coming up with some ideas is very important.
Fortunately, you can create some pretty lovely centerpieces by just adding a few extra items or swapping out the normal flowers completely. Some ideas will be a little more labor intensive than others, so you'll just need to decide for yourself how much time you want to put into yours. Funny Wedding Invitations and save the date cards are also in trends that you can use to make your wedding event more creative and fun from the very beginning. Here are a few fun wedding centerpiece ideas to help you conceptualize what is possible.
Paper Flowers
One of the most unique centerpiece ideas is to replace the normal bouquets you see in most centerpieces with paper flowers. It adds a very charming touch to your tables and is very cost effective versus buying bouquets from your local florist. It can take a lot of time to make enough paper flowers to fill each table, but if you recruit your wedding party to give you a hand you can save some money and have some beautiful centerpieces that are truly one of a kind.
Sparklers
Adding some sparklers to your centerpieces is a great way to make them more festive on a tight budget. Wedding sparklers are a really fun item for your guests to enjoy, plus the way they're designed makes it very easy to add them to any existing centerpiece design. If you have flowers or even paper flowers, you can just mix a few sparklers into the bouquet and you're all set to go. Make sure you buy 20 inch wedding sparklers if you go this route because the 10 inch ones are too short and the 36 inch ones are much too long.
Edible Centerpieces
Though it is fairly time consuming and will cost more than many other centerpiece designs out there, creating edible centerpieces is by far the most fun and enjoyable design currently. You can make roses from strawberries and licorice or any one of hundreds of other ideas you can find online to create dazzling treats your guests will love. Also, you can ditch the candy dishes if you make edible centerpieces which will also make this a more affordable option. If you have time and are willing to spend the money, edible centerpieces will be the most fun and memorable decoration at your wedding.